Software
SPC@Enterprise
Statistical process and pre-packaging control to optimise your production processes.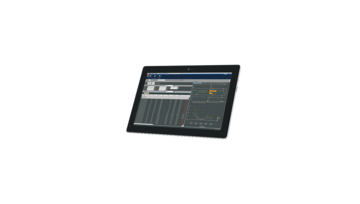 Product details
Software SPC@Enterprise
Safe, compliant and easy to use: SPC@Enterprise combines statistical process control and prepackaging control in one innovative tool. The software efficiently supports the optimization of production processes and enables smooth, documented fill quantity control. In this way, SPC@Enterprise makes an important contribution to higher profitability and consistent product quality. Central data management avoids data redundancy: master data is created centrally in SPC@Enterprise and is thus available on all devices.
Certifications
Applications
Classification

Statistical process control

Statistics
Product handling
Fill quantity control
Statistical process control
Product enhancements
Efficient networking of diverse devices and systems from Minebea Intec and other suppliers
Easy creation of production or calibration statistics
Display of current status including daily history of dynamic checkweighers and metal detectors, logging of error messages as well as product changes and events Emailing of alarms
Central data management avoids data redundancies: master data is created centrally in SPC@Enterprise and is thus available on all devices
Automatic transfer of measurement data to the database. All data are immediately available centrally for evaluation and output in production and calibration statistics
Real-time monitoring: Reduce your reaction times with individually configured alarms and an overview of all ongoing production tests
High data security through central storage in MS SQL database and various options for system automation and coupling to ERP or MES systems
Easy data backup, less risk of data loss
Logging of critical process parameters of any kind
Net content control: average weight/minimum fill level Checking of solids and liquids
Tare modes: fixed (average) tare, variable tare, destructive tare detection
Test weighing for batch set-up without official recording
Definition of standards: tolerances are edited and extended to take into account new requirements
Multi-filling head control
Freely selectable statistics periods and further filter criteria for individual evaluations
Various data can be prepared, printed or exported (PDF, Excel, Word)
Attributive tests enable the monitoring of important quality criteria.
The evaluation of these packaging and environmental criteria is essential to the quality of a product. Examples of attributes include:
Upside-down labels
Incorrect packaging
Barcode not readable
Statistical process control
Statistical process control records and monitors quality samples with the aim of optimising processes and keeping them within certain limits
Process optimisation via statistical process control with freely definable attributes and checks
Flexible integration of different measurement systems with freely definable areas, resolutions and units
Data integration via flexible interfaces to HOST systems (MES/ERP systems)
Configuration of freely definable attributes and checks
SPC@Enterprise was developed in line with pharmaceutical industry regulations (FDA, GAMP)
Complete audit trail covering all software activities
IQ/OQ services for software qualification available on request
Validation handbook supports conduct of performance qualification
You need help configuring your weighing or inspection-solution?
Simply send us your questions or requests via the contact form or give us a call. We will be happy to help you.

Request a consultation
How do you optimize your process control?
Statistical process control is an essential component of many quality management systems. Inspection points at relevant process steps and in meaningful chronological order result in important key figures for process optimization and support you in
Guarantee of consistent product quality
Increase of economic efficiency
Documentation of product quality as evidence of compliance with regulations
Error prevention through early intervention in the process
Industrial solutions
Our products for your production processes
Our systems and services are oriented towards the requirements of our customers from a wide range of industries. In this way, we ensure that with Minebea Intec you can design your production processes safely and efficiently without having to make compromises. This starts with individual product features and stops only after exceeding global standards.
Chemical
Cosmetics
Food & Beverage
Pharmaceutical
Confectionery
Dairy
Cosmetics
The highly automated processes in cosmetics production require precise measurement results. Minebea Intec offers versatile industrial weighing solutions for a wide range of applications as well as a broad spectrum of dosing, formulation, sorting, filling and packaging solutions.
Our solutions for cosmetics industry
Food & Beverage
Minebea Intec is a leading supplier of weighing and inspection technologies to the food and beverage production industry. Armed with a deep understanding of the challenges food and drink manufacturers face, the company has developed a range of products and solutions that are perfectly tailored to meet their needs in relation to quality and food/drink safety, while also enhancing efficiency and protecting production equipment.
Our solutions for food and beverage industry
Confectionery
Whether for weighing products or detecting foreign objects, our technologies ensure reliable processes in the confectionery industry along the production and packaging line. However, product safety and quality are only one side of the coin.
Our solutions for confectionery industry
Product finder