Inspection solutions
DYMOND DSV
Horizontal X-ray inspection for upright containers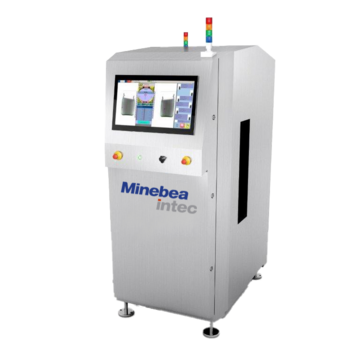 Product details
Dymond DSV X-ray inspection system
The Dymond DSV Sideshooter provides reliable detection of foreign objects in upright tall packaging. The compact, hygienic design, interfaces and reliable image processing at high speeds allow for efficient integration into automated production processes.
Applications
Fill quantity control

Foreign body detection

Statistics
Product type
X-ray inspection system
sideshooter
for containers standing upright
Product handling
For upright containers
inspects content, side walls and base
easy set-up
Get the most out of your X-ray inspection
Ever since Wilhelm Conrad Röntgen discovered the 'invisible rays' on 8 November 1895, X-ray diagnostics has become an establis-hed practice in many fields. Today, X-rays are not only used for medical purposes, but also support the food industry in its aims to ensure food quality and safety.
Industrial solutions
Our products for your production processes
Our systems and services are oriented towards the requirements of our customers from a wide range of industries. In this way, we ensure that with Minebea Intec you can design your production processes safely and efficiently without having to make compromises. This starts with individual product features and stops only after exceeding global standards.
Cosmetics
Chemical
Food & Beverage
Pharmaceutical
Dairy
Cosmetics
The highly automated processes in cosmetics production require precise measurement results. Minebea Intec offers versatile industrial weighing solutions for a wide range of applications as well as a broad spectrum of dosing, formulation, sorting, filling and packaging solutions.
Our solutions for cosmetics industry
Food & Beverage
Minebea Intec is a leading supplier of weighing and inspection technologies to the food and beverage production industry. Armed with a deep understanding of the challenges food and drink manufacturers face, the company has developed a range of products and solutions that are perfectly tailored to meet their needs in relation to quality and food/drink safety, while also enhancing efficiency and protecting production equipment.
Our solutions for food and beverage industry
Product finder