Load cells
Pendeo® Truck
The digital Pendeo® Truck load cell is the optimal solution for weighbridges.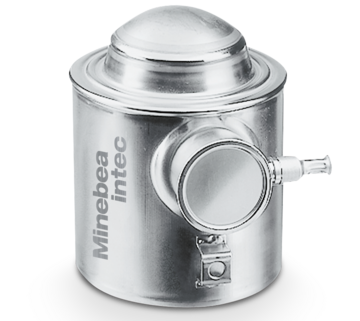 Product features Pendeo® Truck
Its takes the performance of our products to the next level and makes the setup, calibration and operation of weighing systems now even easier and more reliable.
Ideally suited to use in weighbridges
Standardized, maintenance-free, extremely compact design
Extremely robust design in hermetically sealed stainless steel housing
Special strain-gauge technology for significantly improved lightning protection
High overload range (up to 150 %)
100 % compatible with PR 6221
Reaches stability quickly which ensures short weighing times
High EMC compatibility (10 V/m)
Suitable for use in ATEX zone 2/22
Additional reliability thanks to diagnostic function
Accuracy class C3 (0.015%) and C6 (0.008%)
Product video Truck Scale Components
Applications
Filling and Dosing

Weighing
Certifications
Product Details
The Pendeo® Truck is a digital load cell with DAT (Digital Assistance Technology). Its advanced functions include short weighing times and significant time savings during configuration.
Easy commissioning
load cell identification
Automatic corner correction
Uneven load distribution alert
Efficient use
Temperature checks
Information about load cell parameters
Immediate notification in the event of a faulty load cell
Quick repair and maintenance
Compensation for a failed load cell
Overload counter
Enhanced service functions
Webinar
Truck weighing
Load cell design and its relevance
Importance of precision and durability
Cabling of Connexx modules at truck scales
Functionality of an indicator for truck scales
Industrial solutions
Our products for your production processes
Our systems and services are oriented towards the requirements of our customers from a wide range of industries. In this way, we ensure that with Minebea Intec you can design your production processes safely and efficiently without having to make compromises. This starts with individual product features and stops only after exceeding global standards.
Food & Beverage
Agriculture
Building Materials
Cosmetics
Machinery / OEM
Pharmaceutical
Confectionery
Plastics
Food & Beverage
Minebea Intec is a leading supplier of weighing and inspection technologies to the food and beverage production industry. Armed with a deep understanding of the challenges food and drink manufacturers face, the company has developed a range of products and solutions that are perfectly tailored to meet their needs in relation to quality and food/drink safety, while also enhancing efficiency and protecting production equipment.
Our solutions for food and beverage industry
Agriculture
The processes in the agricultural industry require robust, reliable solutions with safe measurement results. From truck weighing to metal detection, Minebea Intec's extensive range of weighing and foreign body inspection products, both automated and manual, has a high-quality solution for every need.
Our solutions for agriculture industry
Building Materials
For the weighing of building materials, the Minebea Intec portfolio offers the appropriate robustness, durability and IP protection class. Robust dosing, filling and metal detection equipment is also supplied.
Our solutions for the building materials industry
Cosmetics
The highly automated processes in cosmetics production require precise measurement results. Minebea Intec offers versatile industrial weighing solutions for a wide range of applications as well as a broad spectrum of dosing, formulation, sorting, filling and packaging solutions.
Our solutions for cosmetics industry
Machinery / OEM
Process integrators and machine manufacturers in various industry sectors can benefit from the precision, hygienic design, corrosion resistance and ingress protection offered by Minebea Intec equipment. A wide product range is available.
Our solutions for machinery / OEM
Confectionery
Whether for weighing products or detecting foreign objects, our technologies ensure reliable processes in the confectionery industry along the production and packaging line. However, product safety and quality are only one side of the coin.
Our solutions for confectionery industry
Product finder