Career
If you believe weighing and inspection solutions are technologies of the future, then you have come to the right place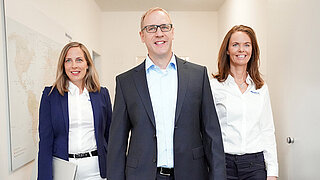 Employer
We are Minebea Intec, leading manufacturer of industrial weighing and inspection technologies.
With locations in 14 countries, we offer a wide range of professional positions and development opportunities. Our brand promise "the true measure" makes it clear what high quality standards we pursue. This applies to our products as well as to the working conditions of our employees - the most important measure" for us.
Learn more about our vision, mission and culture in our corporate video.
Opportunities
Students - from lectures to professional life
Would you like to earn some extra money as a working student? As a student, you will be assigned a permanent contact person who will introduce you to the practical side of things - and if necessary, also support you with your final thesis. If you are either at the beginning or the practical phase of your studies, we offer you the opportunity to get a taste of work through an internship.
Direct entry for professionals and managers
Are you looking for a new challenge? Then there could be a good fit between us, because we want to continue to grow and for this we need committed specialists and managers. Take responsibility right from the start, contribute your own ideas and courageously take the initiative. Does this appeal to you and can you identify with our corporate values? Great! Then come to Minebea Intec.
Your benefits at Minebea Intec
We offer many benefits - from flexible working time models and attractive special benefits to individual further development.
This is what our application process looks like
You have found a suitable position and would like to apply at Minebea Intec?
Then you can find out everything about our application process here.
Apply!
If you are looking for new professional challenges, valuable practical experience or a promising start to your career - Minebea Intec is the right place for you.
Product finder